Tree Removal & Pruning Guidelines in the Sydney City Council
It is important to understand the council regulations for pruning and removing trees in the Sydney City Council. Knowing how to navigate these local laws will enable you to care for your private trees without putting yourself at risk of heavy fines. 
Pruning your trees is the best way to keep them healthy and prevent them becoming dangerous. Once a tree poses a risk of dropping limbs or falling over, it is important for the safety of you and your community that the tree is lopped or removed by a professional Arborist. 
In this article we will cover everything you need to know before you start any significant pruning or removal of your private trees in the Sydney City Council. This includes the local laws on pruning trees, the laws on cutting down private trees and the exemptions to these laws. We will also provide you with information on how to apply for a permit and the criteria you need to meet to be accepted. If you are still confused after reading this article, our specialists are always happy to answer your call and your questions.
Which Suburbs are in the Sydney City Council?
The following suburbs fall under the jurisdiction of the Sydney City Council. Local laws and tree protections vary between councils. Suburbs outside of this municipality should check the council regulations applicable to them.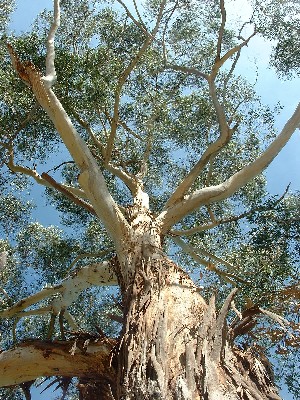 Alexandria

Annandale

Barangaroo

Beaconsfield

Camperdown

Centennial Park

Chippendale

Darlinghurst

Darlington

Dawes Point

Elizabeth Bay

Erskineville

Eveleigh

Forest Lodge

Glebe

Haymarket

Millers Point

Moore Park

Newtown

Paddington

Potts Point

Pyrmont

Redfern

Rosebery

Rushcutters Bay

St Peters

Surry Hills

Sydney

The Rocks

Ultimo

Waterloo

Woolloomooloo

Zetland
Tree Pruning & Removal Guidelines
There can appear to be so many laws, by laws and exemptions when it comes to tree protections that many people simply don't bother to read them. While this is understandable, it is unfortunately not a satisfactory excuse for breaking the law.
The general rule to keep in mind when pruning or removing a tree in the City of Sydney Council is that you need to apply for a permit unless you meet the criteria for an exemption.
Applying for a Permit
If you want to prune or remove a tree on your property and you do not meet any of the exemptions listed below, you will need to apply for a permit from the council. This permit has a $75 application fee. These application forms and all the information you need can be found here. 
If your tree work is for the purposes of development, you will need to submit a development application. These have a $110 application fee and a $535 notification fee. These can also be found on the council's website. 
Permit Exemptions
Below we have explained the main conditions that will exempt you from requiring a permit to prune or remove your tree. 
Tree Pruning Exemption 1: Tree Pruning Guidelines
The first major exemption for tree pruning permission is if you meet all of the criteria on the tree pruning guidelines table on the council website. If you meet all of the following criteria then you will not need a permit from the Council in order to prune a tree on private property in the City of Sydney Council. 
If your pruning:
aligns with the clearances and branch sizes outlined in the tree pruning guidelines table on the council website. (This table provides measurements of the permitted branch size and clearance heights near roads, paths, buildings etc.) 

removes no more than 5% of the tree's total canopy

poses no health or structural risks to the tree

is aligned with the The Australian Standard Pruning of Amenity Trees (AS4373) 

is performed by a qualified arborist minimum level 2 in Arboriculture (AQF)
Tree Pruning Exemption 2: Species
The second category of exemption is determined by the species of the tree. Trees in the following list can be pruned without a permit, as long as they are smaller than 10 metres and not on the register of significant trees. Ensure that your tree is identified by a qualified Arborist with at least a level 3 in Arboriculture. It is also recommended that you take photographic evidence of the species of tree to prove you did not require a permit. 
Cinnamomum camphora (camphor laurel)

Celtis sinensis (Chinese nettle tree)

Celtis occidentalis (American nettle Tree)

Erythrina x sykesii (coral tree)

Liquidambar styraciflua (Liquidambar)
Tree Removal Exemption 3: Imminent risk
The City of Sydney Council website states clearly that you do not need a permit to remove a tree that "is dead, dying or is an immediate risk to human life or substantial property."
The risk to human life or property must be likely to occur within 48 hours. Potential hazards that would be imminently dangerous include: 
obvious instability of the root system

evidence of soil heave or cracking

loss of structural roots/root decay

storm damage

structural defects, such as splitting branches.
You must have the condition of the tree identified as an immediate risk by a professional Arborist with a minimum level 3 in Arboriculture. This Arborist must also provide a report on the tree before the removal of the tree or immediately after. 
The following information must also be provided to the council:
a record of the tree's condition (including photographs detailing the issue)

the high and imminent level of risk the tree presents

a statement verifying how current or future works were the minimum actions necessary to manage the risk.
Removing a tree without all of these requirements or without a qualified Arborist can result in fines or legal action. 
Tree Removal Exemption 2: Species
The final exemption for the removal of trees is determined by their species. A permit is not needed to remove trees on your property that are of a certain species, unless they are on the register of significant trees or the heritage trees list. Before removing any tree on this list, ensure you have had an Arborist identify the species and confirm that it is not on a list of protected trees.

Ailanthus altissima

(tree of heaven)

Bamboo sp

(all species and cultivars)

Citrus sp

(all varieties)

Cotoneaster sp

(Cotoneaster)

Ficus elastica

(rubber tree)

Gleditsia triacanthos

– not cultivars (wild honey locust)

Lagunaria patersonia

(Norfolk Island hibiscus)

Ligustrum sp

(privet)

Melia azedarach

(white cedar)

Morus species

(mulberry)

Musa species

(banana

Olea europaea var. Africana

(African olive)

Robinia pseudacacia

– not cultivars (false acacia)

Salix babylonica

(willow)

Schefflera actinophylla

(umbrella tree)

Syagrus romanzoffianum (cocos palm).



Cut to the Chase
When planning to prune or remove a private tree in the City of Sydney, it is very important to follow the local laws. The best way to do this is to read the information above and to employ the help of a qualified Arborist. 
Our Arborists are friendly, professional locals who are experienced at following the council tree protection guidelines. For help with your next tree or further advice with council laws, contact us today.  
https://jimstrees.com.au/wp-content/uploads/2020/03/sydneycity-council-map.png
261
300
james
https://jimstrees.com.au/wp-content/uploads/2018/08/trees.png
james
2020-03-10 13:20:50
2020-04-16 09:57:31
Tree Removal & Pruning Guidelines in the Sydney City Council