Tree Removal & Pruning Guidelines in the Glen Eira City Council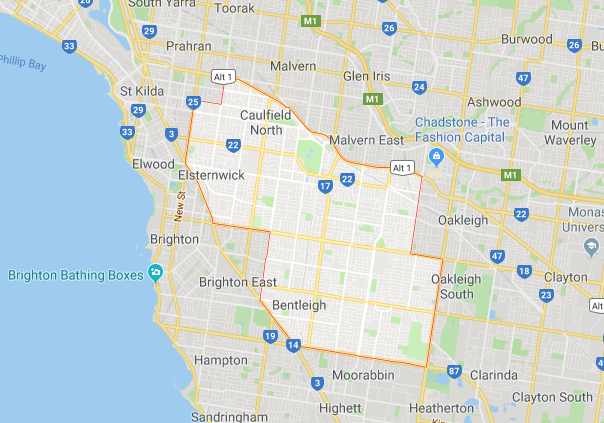 As with the surrounding municipalities, pruning and removing trees around the Glen Eira region is an essential part of maintaining both the health of the ecosystem and the safety of the community. Per capita, Glen Eira has less public open space than any other council across inner Melbourne, making it essential that the healthy trees are regularly maintained through pruning of excess foliage, lopping of overweight branches and strategic trimming.  This attentive care is necessary to prevent excess weight building up on one side of a tree, which can cause dangerous imbalances in mature trees and increase the risk of large limbs or entire trees coming down during storms. The best way to ensure even weight distribution and to protect the structural integrity of your private trees is to enlist the help of a qualified Arborist. Our experienced tree specialists can assess the health of your tree, remove the weight of overgrown branches and clusters of leaves, improve the lifespan of your tree and the value of your property. These regular, preventative measures are the proven method of conserving the health of your local ecosystem and minimising the risks for your home. 
Tree Removal and Pruning Regulations
Unlike most councils across Melbourne, the Glen Eira Council does not have a specific set of local laws regulating the pruning and removal of private trees. Instead they rely on the state laws and town planning controls to ensure the responsible management and preservation of the urban forest. The Victorian Environment, Land, Water and Planning website provides an interactive map of the Glen Eira Planning Scheme where you can find all of the relevant overlays and zones that regulate the works that you are able to undertake on your property.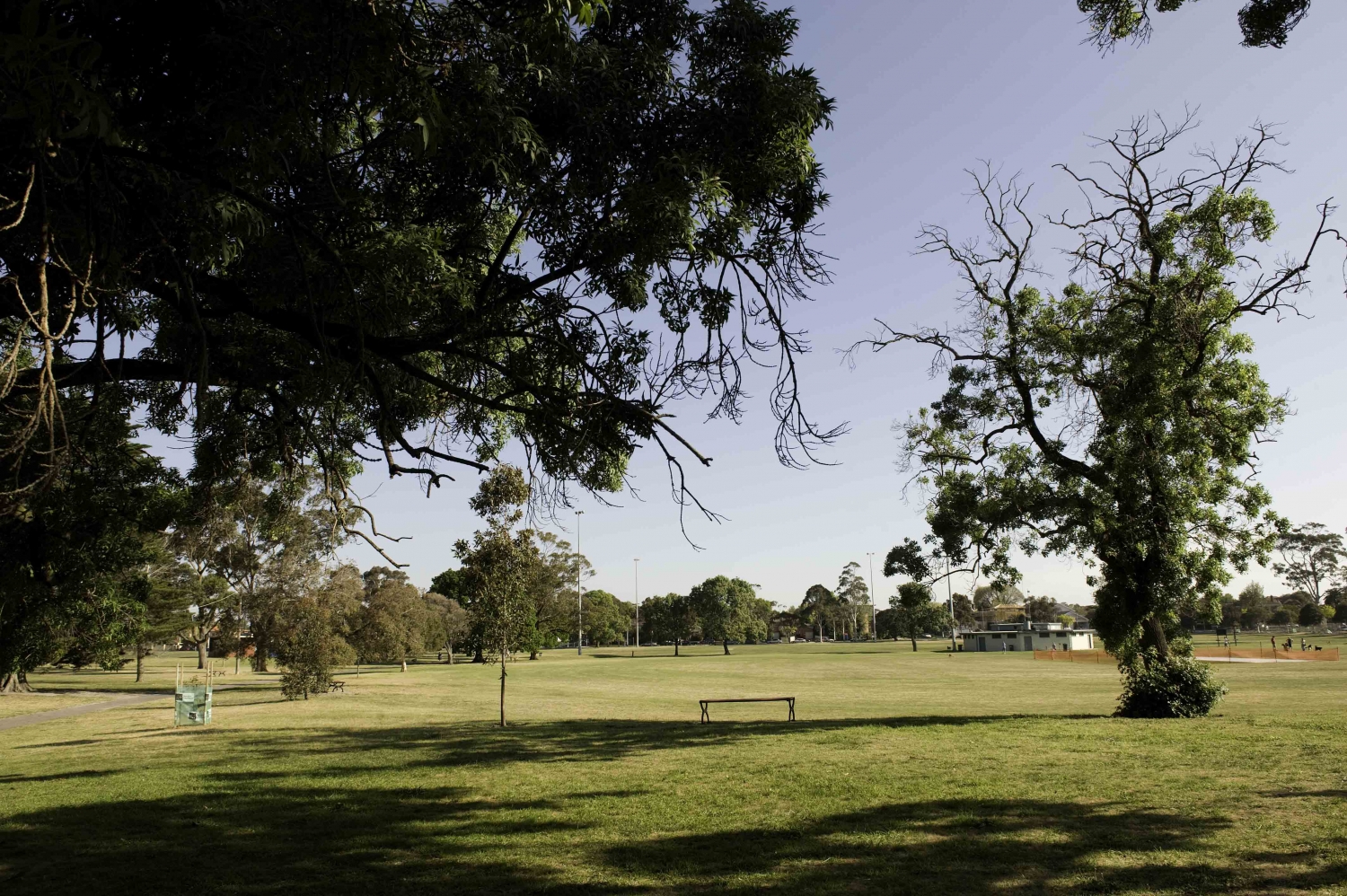 It should be noted that in 2017 the Glen Eira Council began a process to create specific local regulations for tree protection. Through two separate rounds of community consultations they received 388 submissions on the topic, resulting in a consensus to develop tree protection controls on public and private property throughout the region. The council, in a September 2018 meeting on the subject, committed to developing these controls. As of yet no such controls have been made public. 
Due to reviews and overhauls of the council information on tree control, many of the documents on the council website are no longer accessible. However, the Town Planning Department of the Glen Eira Council are very friendly and responsive to questions on tree protection. They can be contacted at mail@gleneira.vic.gov.au. They were happy to provide a Tree Control Information Sheet which has broad explanations of the guidelines for private treeworks, though for more information you are encouraged to contact us or the local council. 
Below is the list of important town planning controls and state ordinances to be aware of before commencing treeworks on your private property. The interactive map mentioned earlier will reveal which overlays and zones are applicable to your property. 
ResCode – State controls for multi-dwelling developments
Planning Permit Conditions – conditions for protection of existing trees during construction
Approved Landscaping Plans – contain conditions for which trees are to be retained
Heritage Overlay – properties within this overlay need a permit to remove, destroy or lop trees
Significant Landscape Overlay – Only Omama Road, Murrumbeena in Glen Eira falls within this Overlay. A planning permit is required in this zone to remove, destroy or lop trees, or to carry out works within the tree protection zone. 
Vegetation Protection Overlay – Kitmont Street Reserve, Murrumbeena and the southern end of Boyd Park, Murrumbeena fall under this overlay, protecting the Swamp Gums and River Red Gums. 
Native Vegetation – Sites over 0.4 hectares may need a permit to remove, destroy or lop native vegetation. 
Arborist Insights
Expert Assistance
Figuring out which regulations apply to your residence and applying for the necessary permits is by no means a simple process. Our local Arborists have a simple response to those asking whether there is help out there for them: "Yeah, no problem."
Our local tree specialists aren't just experts in pruning and removing trees for you, they've been around the block enough times to know how to get things moving. So when it comes to understanding the rules and regulations, there's no more qualified people than our team: "Oh yeah we can assist them," says our Tree Surgeon in Glen Eira, "we help them along with the council." 
So there's absolutely no excuse for letting the health of your trees deteriorate. Whether it's a tree assessment, trimming of foliage, lopping of branches, extracting of the tree or removing a stump, our team are ready to help you through the whole process. 
Risks of Tree Neglect
It is essential that all tree owners are aware of the risks posed by their trees, so that they may take actions to mitigate these hazards. Trees left without regular pruning and health assessments can pose a number of health, financial and ecological threats. While the dangers of unstable trees in storms are clear, trees that have been allowed to grow unevenly or develop diseases can be just as hazardous. It is the responsibility of all property owners to keep their trees healthy so that all residents, passing pedestrians, traffic and animals are safe. Beyond these ethical reasons of communal safety, trees left unmaintained can become a great financial burden for property owners. The build-up of excess foliage overhanging roofs can block drains and cause leaking during rainfall. These overhanging branches can fall under the right (or wrong!) conditions, damaging roofs, garages or anything unlucky enough to be under them when they snap. Unmaintained, overgrown trees can also become a hotbed for rodents, insects and disease; these are a nightmare for the surrounding environment, contributing to the decay of all nearby trees and vegetation. 
Stump Grinding
These issues are not limited solely to overgrown trees, but can arise too in the stumps left behind after a tree has been removed. Many tree services don't have the equipment or care to extract the stump and roots once a tree has been cut down. In addition to this being an eyesore and a nuisance on your property, this can attract the types of infestation and disease that can lead to a whole host of other ecological dangers for your garden. Our stump grinding service ensures that once a tree has been removed, so too are the unwanted roots and stumps. We will fill the hole with the mulch we create from the grinding, providing a sustainable solution to your stump problems and leaving the area fresh and ready to plant new saplings and allow your garden to flourish. 

Cutting to the Chase
While the Glen Eira Council do not have a specific set of local regulations, the region falls under the restrictions of state ordinances and local planning controls that restrict the pruning and removal of private trees. Without a single set of laws to follow, these can be confusing and opaque in their scope. It is therefore important that you familiarise yourself with the relevant restrictions to your property and attain the proper permits before commencing any treeworks on your property. Despite the obstacles of these regulations, it is essential that residents and property owners regularly maintain and assess the health of their trees for the safety of the community and the preservation of the ecosystem. Our local tree specialists are on call and ready to make this process as simple as possible for you. For assistance in navigating the local and state regulations, or to begin your next treeworks, contact us today. 
[jims_author_box av_uid='av-2mf2zj']
https://jimstrees.com.au/wp-content/uploads/2019/07/Screen-Shot-2019-08-13-at-10.59.11-am.png
436
604
Jim's Team
https://jimstrees.com.au/wp-content/uploads/2018/08/trees.png
Jim's Team
2019-08-13 11:13:09
2021-01-27 08:11:10
Tree Removal & Pruning Guidelines in the Glen Eira City Council