Tree Removal and Stump Removal in Adelaide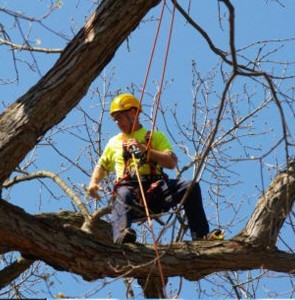 Jim's Trees are the leading tree removal service in Adelaide. If you want tree removal job in Adelaide done right then we should be your number 1 choice.
We provide high-quality tree lopping, tree pruning, tree and stump removal by trained arborists. Our tree maintenance service in Adelaide and the Adelaide Hills region has been helping the community with their trees for many years.
Our team are more than just tree loppers, they are qualified Adelaide arborists who offer a range of arborist services. Our mission is to make professional, high-quality tree removal Adelaide accessible to everyone. The tree services that we provide include stump removal, tree pruning, tree removal, palm tree removal and much more. If you want fast, professional and affordable help with your trees in Adelaide, look no further than our experienced team. They are fully insured, highly trained and equipped with the best tools and machinery in the industry.
For free quotes on your tree management, request a quote on our online booking form or give us a call on 131 546.
Arborist Services Adelaide
Our experienced Loppers provide a full range of arborist services. While Adelaide tree removal is one of our principal services, we also carry out an array of tree maintenance jobs beyond the removal of trees. This includes vital services such as:
pro arborist reports
health assessments
storm cleanup
power line clearance
green waste transport
tree removal services
How to Book Tree Removal in Adelaide
TREE PRUNING
Our teams are members of your local community who care about preserving the environment. That's why they are horticulturally trained and will provide you with specialist advice on growing and protecting the health of your trees.
The most important strategy when it comes to caring for your trees is early and regular pruning. This approach uses a variety of different methods, including cutting overweight branches, trimming excess leaves, shaping the canopy and encouraging healthy growth. Trees will often become unbalanced through excess weight on their limbs, making them more susceptible to falling down or being blown over in a storm.
The best way to prevent your tree becoming dangerous is to have a qualified arborist perform health assessments and pruning before they deteriorate in health.
TREE REMOVAL ADELAIDE
Adelaide tree lopping and removal are our bread and butter. We have experienced and trained tree surgeons armed with the best industry equipment. Our team have never found a job too big, too small or too difficult to get the job done.
When it comes to large tree removal in restricted access locations (and cheap tree removal at that), our crew are experts. They are experienced in safely lopping large branches, bringing down the trunk and stump grinding to ensure a safe and thorough extraction. Although our first option is rarely tree removal, Adelaide has a thriving urban tree population. In order to maintain this healthy ecosystem, it is imperative that healthy trees are cared for and regularly assessed to ensure their safety. As for those which have degenerated through age, disease or storm, it is important to remove the tree for the sake of the community and where possible to plant new saplings in their place.
While the removal of an Adelaide tree is never ideal, tree removal and tree removalists are both essential for the preservation of safe communities and healthy ecosystems. We provide free quotes for every job we do in Adelaide. So if you need help with tree removal Adelaide, give us a call today and we will talk you through the process.
TREE CUTTING
Cutting down of trees is our bread and butter. The Jim's Trees team ensures that every Tree Cutting job we do, we make sure the job is completed safely, on time and on budget.
We have the most experienced staff, the best experience and the local knowledge of Adelaide Trees to ensure we leave your yard better than we found it.
TREE LOPPING
Tree lopping and lopping services are distinct from the tree removals and tree services provided by qualified arborists. It's important to understand this difference as it can make a huge difference to the health of the tree, the quality of the work and the safety of your community.
While we can complete Tree Lopping work, as Arborists we are tree experts who have been trained to follow Australian standards of tree pruning and care to ensure the best results for the tree, the ecosystem and the safety of nearby residents.
STUMP GRINDING AND STUMP REMOVAL
Stump grinding is the process of cutting the stump of a tree into small, reusable wood chips. This procedure destroys the stump and kills the underlying root system.
Our team uses a stump grinder once a tree has been removed to prevent the tree from growing back, to create space to plant new saplings and to prevent the stump from attracting pests or disease.
Adelaide Tree Removal & Stump Removal – FAQs
How much does tree removal Adelaide cost?
In order to calculate the cost to remove, tree size, species, condition, location and access must be taken into account. As such there is no one-size-fits-all cost to a job. To give you an idea of the range of prices we have provided a rough estimate of the average price for a removal job.
Small tree removal (up to 10 metres): $300 – $3,000
Medium tree removal (10 – 20 metres): $500 – $4,000
Large tree removal (above 20 metres): $1,200 – $20,000 (depending if cranes, traffic management & electricity shutdowns are required)
What is the best way to cut down a tree?
With professional training, qualifications, equipment and crew to ensure that the tree removal can be done safely and with minimal impact to the environment. Even small jobs can be dangerous if not done correctly, which is why we always advise that you get professional assistance with any tree job, big or small!
How do you get council approval for tree removal Adelaide?
Council approval is essential for any job that requires significant tree cutting or removal, Adelaide councils each have their own specific laws protecting local trees. We recommend that you visit our Arborist library which has information on council permission before you begin any tree removal Adelaide. If you can't find the information you need, contact your relevant council for information on the local processes.
How much does Palm Tree Removal cost?
Much like other tree services, the cost of Palm tree removal is dependant on a wide range of factors. In general you can expect the cost of a palm tree job to be slightly more expensive that regular trees as the type of bark requires extra time and effort to safely and sustainably break down. For more information on palm tree removal, visit our services page or contact our friendly team today.
What is Palm Tree cleaning?
Palm tree cleaning is an important job for maintaining both the health and beauty of your palm trees. By removing the outer layer of dying bark, the cleaning process can encourage healthy new growth and leave your tree gleaming.
JIM'S TREES CUSTOMER SATISFACTION GUARANTEE
Other Adelaide tree cutting services might leave you to deal with the stump or the green waste after the job. We believe in providing a complete service that removes the tree and stump, cleans away the waste and leaves your property looking great.
We also believe in giving our customers peace of mind while we conduct the hard, dangerous work of tree maintenance and removal. As such we have an industry leading insurance policy which provides a comprehensive $10 million coverage for every job we do. That way you can relax knowing you and your trees are well taken care of.
It's not just the high quality work we do that makes us the leaders in tree removal Adelaide, it's our customer service and 100% customer satisfaction guarantee.
So if you would like to get a free quote, or to find out more information about the services we provide, fill our our online quote form or give us a call on 131 546 today.