There are many good reasons that you might want to clear a section of land of trees. If you intend to build on it, expand a current construction or get some landscaping done over that lot of land, then getting that land professionally cleared is an important first step. Land clearing also has a number of important benefits, such as hazard reduction and fire management. Below we will take you through everything you need to know about land and tree clearing. We'll cover what it is, how it's done, what the major benefits are and who the right people are to clear your land. 
If you would like more information on any of the topics covered, or would like to speak with a qualified arborist for a free quote for your next land clearing service, get in touch today. You can contact our friendly customer service team 7 days a week on 131 546 or fill out the free quote request form 24/7 and we'll get right back to you.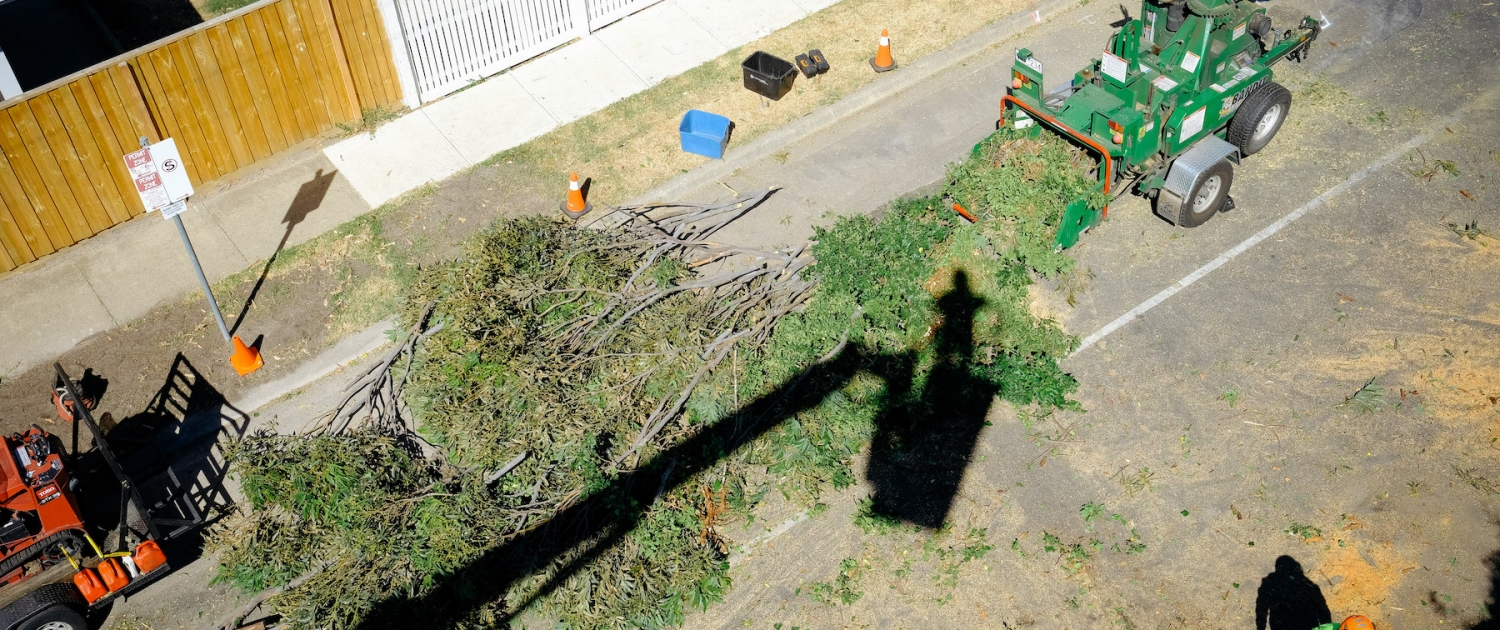 What is land clearing? 
Land clearing is also commonly referred to as tree clearing. When clearing a section of land the trees are generally the most difficult parts to remove and can cause the biggest challenge for homeowners, developers, landscapers, or whoever may be trying to transform the landscape. This type of service can include the removal of one tree or a large number of trees. However, when performing a land clearing service, our teams will also clear away vegetation and other parts of the landscape that you may need to be removed. This is to enable you to use the land for whatever you may require without the hassle of working around obstacles and natural barriers. Land clearing is not a one size fits all service, it can be catered to your needs and goals. 
How do you clear land of trees? 
Our professional arborists are the best in the business at removing trees in a safe, efficient and sustainable way that has minimal impact on the surrounding environment. Depending on the size, species and condition of the tree, our team will either climb them and cut them down in segments or cut them from the base with a controlled fall. Using high-quality tools and machinery, and a well-trained crew, our tree surgeons are able to quickly and effectively remove multiple trees from your property. 
Once the trees have been cut down and removed, the team then brings on the industrial stump grinder and wood chipper. The stump grinder uses a powerful blade fitted with tungsten teeth to tear through the wood of the stump to below the surface of the soil. This clears the land and cuts off the root system, causing it to decompose without having to unearth the land to remove it. Once this process is complete, our tree loppers will feed the fallen trees and green waste through the woodchipper. By doing so they can quickly turn the large sections of wood into small pieces that can be easily transported and even used as fresh wood chip mulch. 
What are the benefits of land clearing? 
There is a wide array of benefits that come with clearing your land of trees and vegetation. If this area of vegetation and trees is close to your house or other property, it can pose a number of risks. Areas of dense vegetation and trees close to homes are a high risk of bushfires, especially during the peak fire season of summer. Land clearing is an important part of implementing a bushfire management strategy as it can reduce the fuel for fires and cut off the pathway that fires can use to reach the property. 
Land and tree clearing services can also help in the subdivision of land which can be used for development or resale purposes. Clearing the land can greatly assist in general landscaping goals and enable you to redesign a lot of land how you like it. When it comes to building a new property or extending existing structures, land clearing is essential for providing the space to enable that development. So whether you want to reduce hazards, improve your current property or create new constructions, land and tree clearing services are an important part of that process. 
Who should I get to clear my lot of land?  
When seeking to remove trees from a property, it is always important to employ the services of a qualified arborist. Using a professional tree surgeon, known as an arborist, guarantees that the job will be done safely and in line with Australian standards. Our arborists are covered by our industry-leading $10 million insurance policy, which ensures that you are financially protected in the case of any unforeseen accidents. If you want your land clearing done right, done safely, and insured, then our arborists are the right choice.
Get a free quote for your next service by contacting our customer service team or filling out the quote request form on our website today.